El Paso Water Softener Systems
Puronics Water Softener System Installation in El Paso, Texas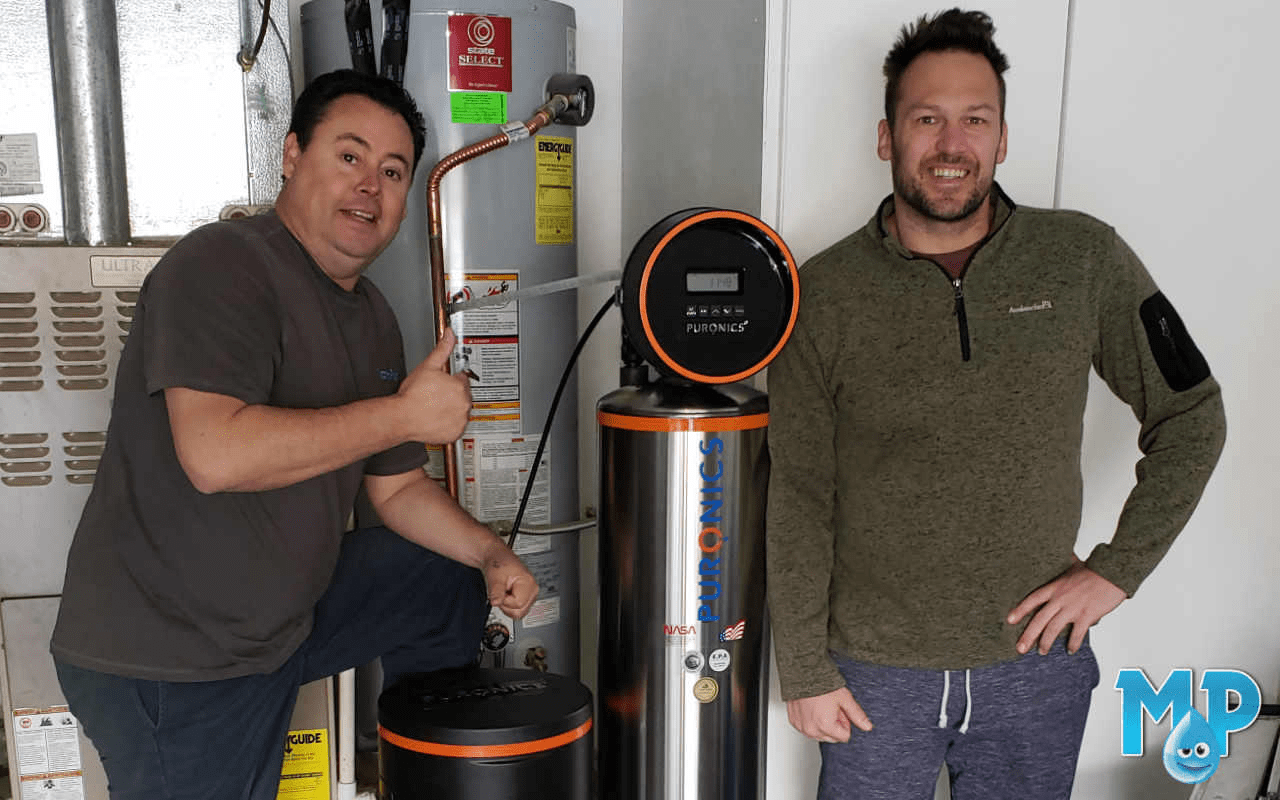 Here in El Paso, we have hard water. Soap doesn't lather as well. Calcium and other mineral deposits build up on shower heads, faucets and inside appliances, and they don't work as well and can even become damaged or need replaced sooner than you might expect. The water coming from your tap might not taste very good. Most of our water comes from the Rio Grande, or aquifers deep underground. But did you know, the City of El Paso is in the process of building a treatment facility to process sewage, and return it directly to the drinking water supply? While it may be safe to drink, do you really want to, without some additional purification steps for your peace of mind?
That's where we come in! MicroPure Water Systems sales and installs Puronics water softening and filtration systems, serving the El Paso metro area. From a whole-home water softening system, to a small under-sink reverse osmosis unit for drinking and cooking, we have numerous options for both residential and business customers. We also service and repair most makes and models of water purification, conditioning, reverse osmosis, treatment and softener systems. If we can fix it, that's what we'll do, instead of trying to sell you a new unit.
We know our customers appreciate honesty and integrity, and that's what we bring to every interaction. Call us today at 915.630.2365 to schedule a free consultation and estimate in the El Paso area. Whatever your water purification or filtration needs are, we can offer the most technologically advanced products, as well as knowledgeable, experienced technicians who will professionally install, repair or service your unit. We've been in the business for over 25 years, and our commitment to customer service is top notch. Check out our over 225+ reviews on Angie's List, HomeAdvisor, NextDoor, and Google!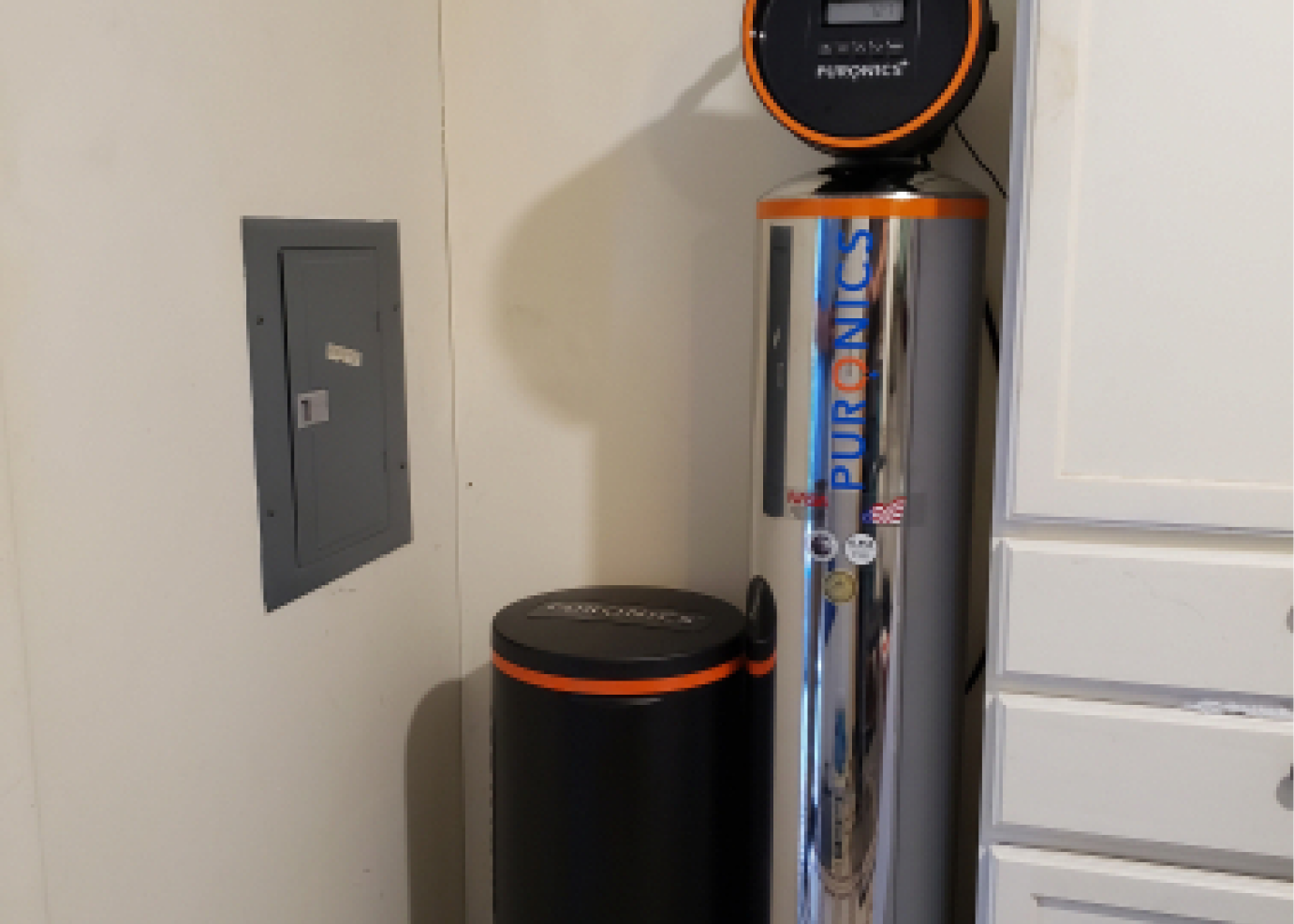 Did you know Puronics uses technology developed by NASA for use in the Space Shuttle program? It's true! Puronics products feature MicroSilver Bacteriostasis technology, based on silver ion technology created to purify water used on the Space Shuttle Orbiters. Microscopic particles of silver, which is known for it's antimicrobial qualities, are embedded into our patented HYgene filter media, inhibiting the growth of bacteria in the filter bed and keeping it out of your water. This technology is highly efficient, and based on serious scientific research, and you can have it right here in El Paso.
Call us at 915.630.2365
Hydronex Water Softener System
El Paso Puronics Water Systems
The Hydronex is a popular choice for a whole home water treatment system. It's an affordable option that still incorporates the state of the art NASA technology that Puronics is known for. Key features of the Hydronex include a computerized control valve that is controlled by a patented solid state microprocessor. This creates a reserve supply of treated water automatically, that won't run out! The filter media stays fresh as well, thanks to a double backwash feature.
The three-layered media filter tank consists of an inner tough polyethylene tank, covered by fiberglass for insulation and sturdiness. The outer cover is stainless steel, making it durable and ideal for long-term use. The Hydronex conditioner is known for it's superb hardness removal, while using less salt and water in it's highly efficient cycles. Fine-grained silica gravel polishes the water for sparkling clarity. You'll notice a difference in the feel of your skin and hair right away.
Call us at 915.630.2365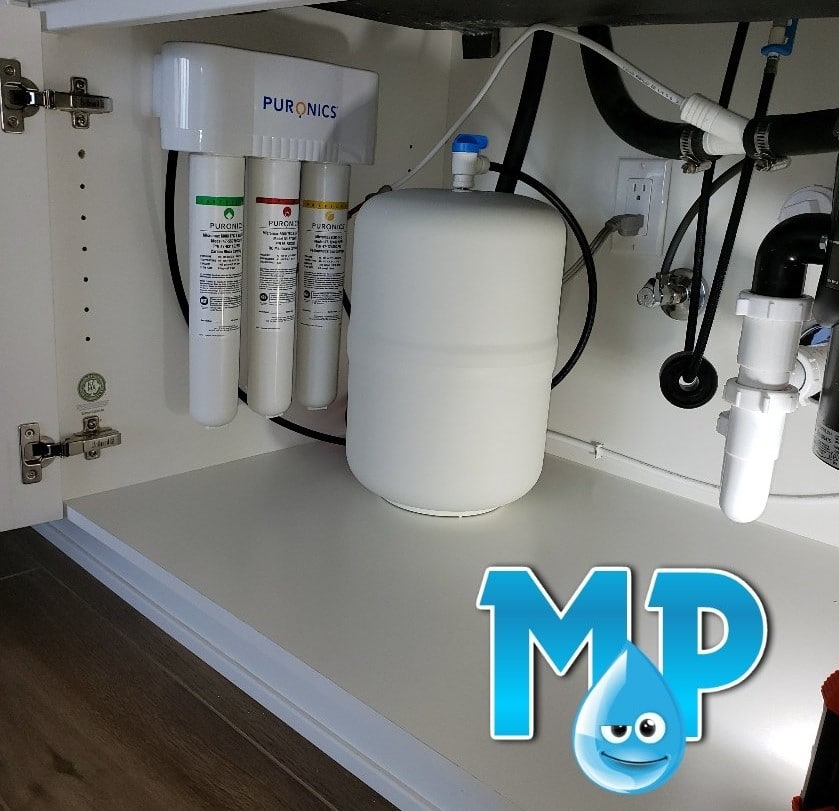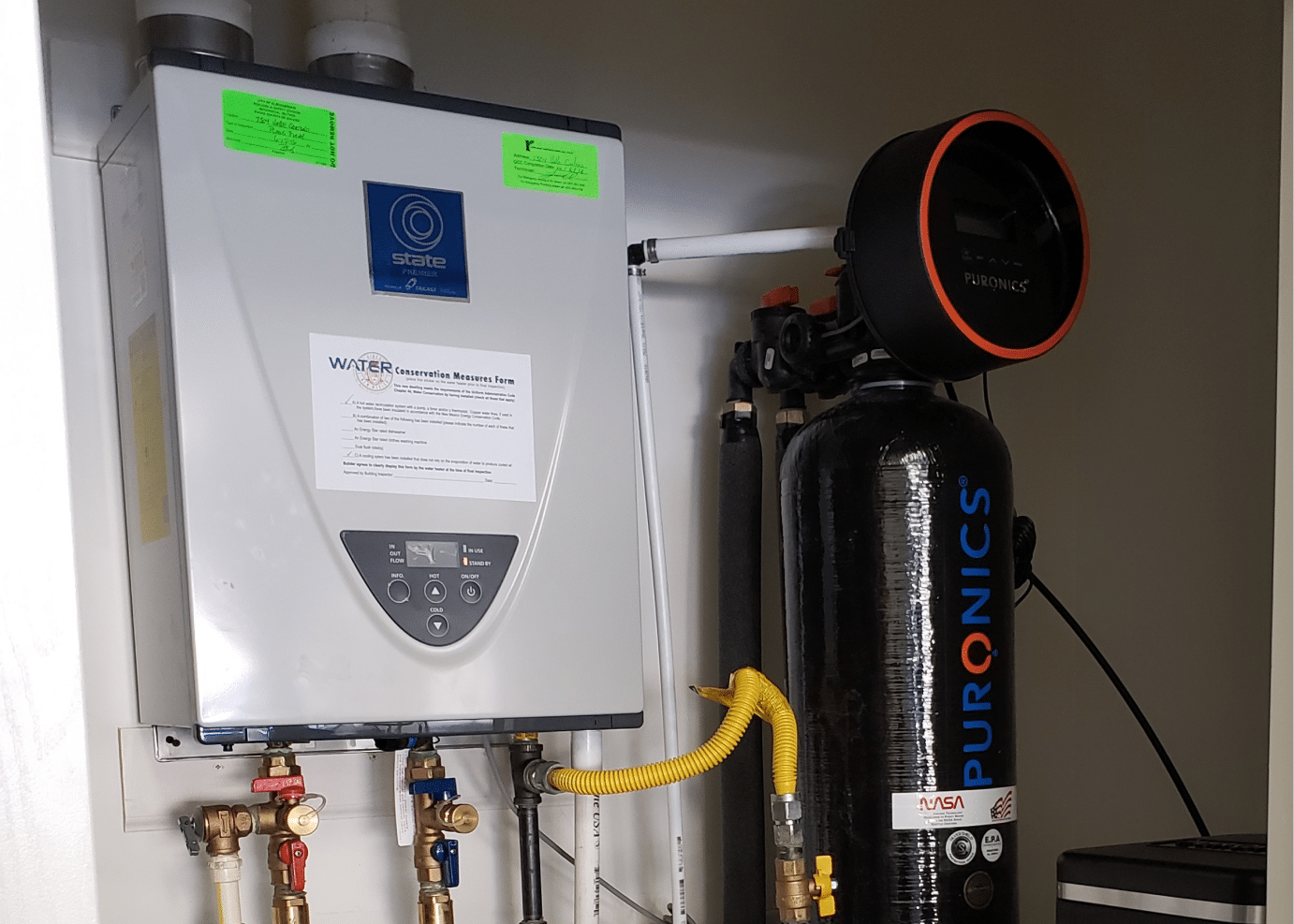 Defender Water Softener System
El Paso Puronics Water Systems
If you're on a budget, consider the Defender Water Softener, which is a great whole home water treatment system for the El Paso resident or business. Some features include a 6-cycle Noryl control valve, with a corrison resistant, very durable fiberglass tank. Salt dosage is measured very accurately, and the system uses a very minimal amount of water. This conditioner effectively removes the excess minerals, leaving your water soft and clear.
The Puronics Defender uses less salt than many other products out there, making the regeneration cycles more efficient. The uniform beads make for great flow rates, and remove iron and other minerals effectively. Silica gravel is used to clarify and polish the water, giving you remarkably clear and sparking water. Your laundry and appliances will thank you for it! Your appliances and faucets won't be crippled by the build-up of minerals found in hard water.
Call us at 915.630.2365
Filtramax iGen Water Filtration System
El Paso Puronics Water Systems
Our Filtramax iGen water filtration system is one of the most advanced conditioning systems on the market today. It's a great choice for dealing with El Paso's hard water. It's been designed intelligently for maximum conditioning, featuring a 5-stage water conditioner that offers many user-friendly, easy to understand features. The Filtramax is self-monitoring, and will alert you when your patented SilverShield HYgene filter needs replacing. The Filtramax iGen will adapt itself to your individual household water use, and regenerates based on your needs, based on up to 60 days of water usage history. This allows your system to run efficiently and deliver clean, clear water for many years.
Self-diagnostics are built in, thanks to the iGen microprocessor, alerting you to any potential issues, and creating consistent quality. The Filtramax creates a water reserve so you never run out of conditioned water. The downflow brining system manages salt for efficiency, and uses a minimal amount of water. The SilverShield Hygene filter media uses NASA technology and activated carbon to keep bacteria out of the water, and out of your home, while also improving the taste and smell of the water.
Call us at 915.630.2365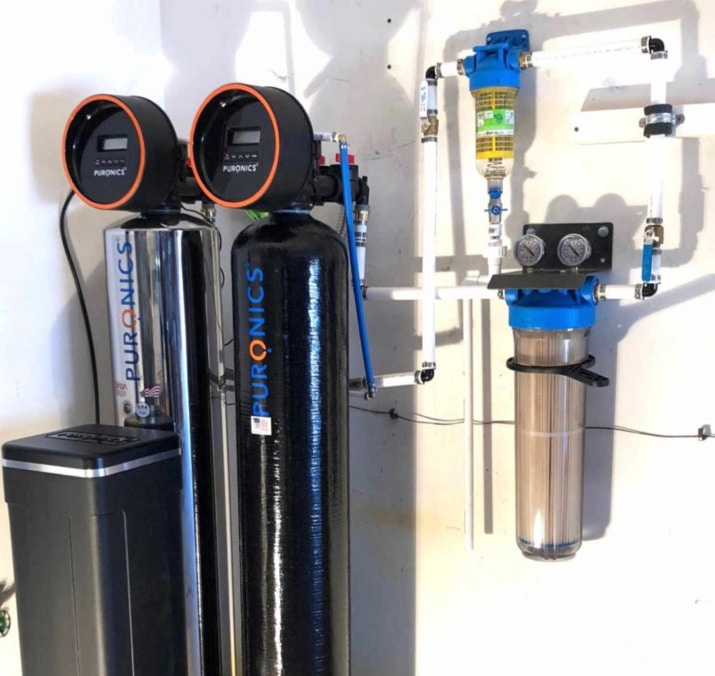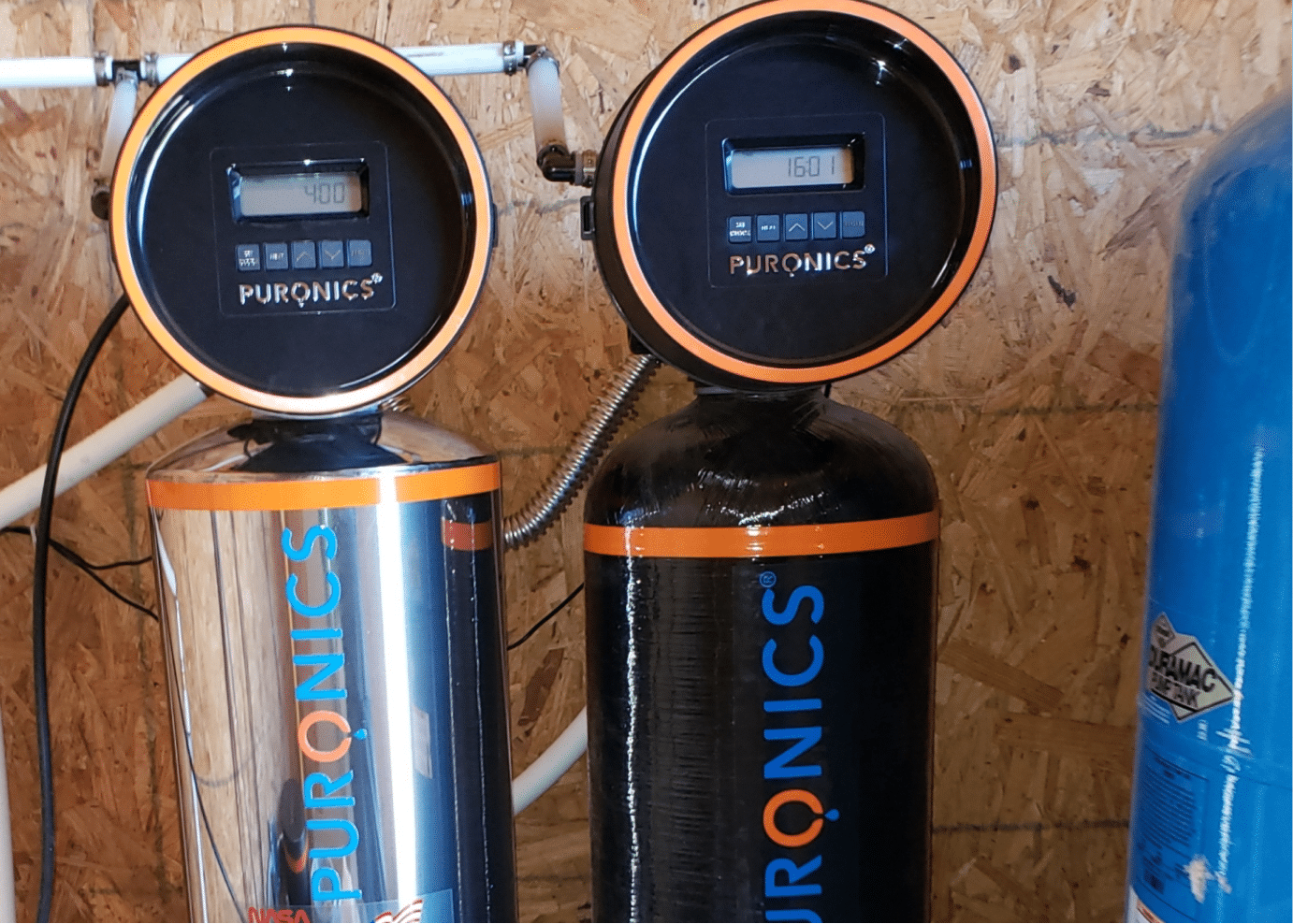 Ironmax iGen Water Filtration System
El Paso Puronics Water Systems
If you live in some of the more rural areas around El Paso, you may rely on a well for your water. Well water is notorious for excessive amounts of iron, leaving your laundry with a dingy, rusty look, and can even stain siding under exterior faucets. And it certainly doesn't taste good! We've got the solution – the Ironmax iGen Iron Water filtration system removes the most iron, manganese and sulfide from your water, without the use of chemicals. This green technology is ideal for well water. The patented iGen valve controls the system, monitoring your water usage and rate of flow, consistently and efficiently.
An intelligent digital microprocessor controls the operation of the entire system. It maintains usage history to track and monitor use and flow rate, with ease of operation and maintenance. The system is durable and resists corrosion for years of efficient use. It improves the taste of your water, reduces unpleasant odor from sulfides, and helps prevent that annoying staining. You'll be amazed at the difference the Ironmax iGen can make in the quality, taste, and smell of your well water.
Call us at 915.630.2365
El paso Water Quality Test